📍Lumaneri House Blythe Gate, Blythe Valley Park, England, B90 8AH📍
Specialists in recruiting overseas workers for the UK under the Skilled Worker route.
We assist UK companies by search and selecting the right overseas talent. Our specialist team in Dubai are well located and skilled in everything from shortlisting candidates to conducting screening interviews.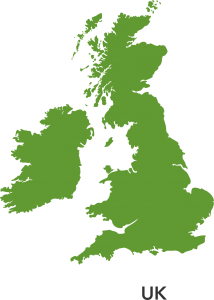 Better recruitment
With 20 years' experience we are true specialists in overseas recruitment.

Expert advice
We stay updated with the rules and laws for hiring overseas talent, so we can guide you through each and every step.

Leave it with us
Let us take away the headaches involved in hiring internationally, allowing you to focus on your business.
A member of our team based in the UK will be happy to guide through each step of the process.
Whatever the motivation for hiring abroad, our decades of experience and expansive knowledge offers you plenty of value.
Can I hire overseas talent?
You must have a Sponsor License to hire anyone from overseas. Our specialist OISC registered partners can guide you through this process.
You will have to make a formal job offer to the candidate before they can apply as a Skilled worker.
Our team, and specialist immigration lawyers can help you through each stage.
How we help UK companies
Search and select the right talent for you. Our Dubai team are ideally located and adept to select talent with the right skillset as well as good culture fit
We are partnered with a team of immigration solicitors to ensure a smooth hiring process and help you obtain the required licenses
Keeping in close contact with the candidates through each stage and helping them arrive in the UK eager to work