📍Niedziałkowskiego 1, 61-578 Poznań📍
We are familiar with Poland and its wonderful culture since opening and office in 2004, the same year that Poland joined the EU.
At the same time the UK labour market was changing and gaps in labour began to show. The result was many Polish emigrating to the UK helped to close these gaps and seek a change in lifestyle.
Since we had been fostering relations in Poland we quickly found success by helping to place Polish talent in multinational companies across various sectors throughout the UK.
Fast forward and globalisation, mass emigration and economic development means Poland is facing the same issue that burdens the UK; noticeable gaps in local labour markets are now creating a demand for foreign workers to come in and bridge the gap.
Today we still have a presence in Poland but now we recruit low to mid-skilled talent INTO Poland. The industries include hotels, hospitals, construction, recycling factories, haulage companies and shipyards.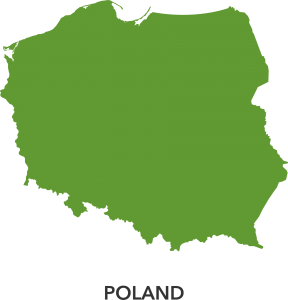 Looking to hire overseas talent into Poland?
« Searching and selecting the right talent for you, ensuring skillset and culture is the right fit
« Collaborating with you to work out a streamlined process of working together.
« Our expert team is able to shortlist talent and even conduct interviews on your behalf
« Working closely with consulate guidelines for the visa process
« Guiding your new hire through each step to ensure they arrive to Poland safe and eager to work
If you wish to know more about our services in Poland please contact us.